jeu, 04/22/2010 - 11:40
Avis de recherche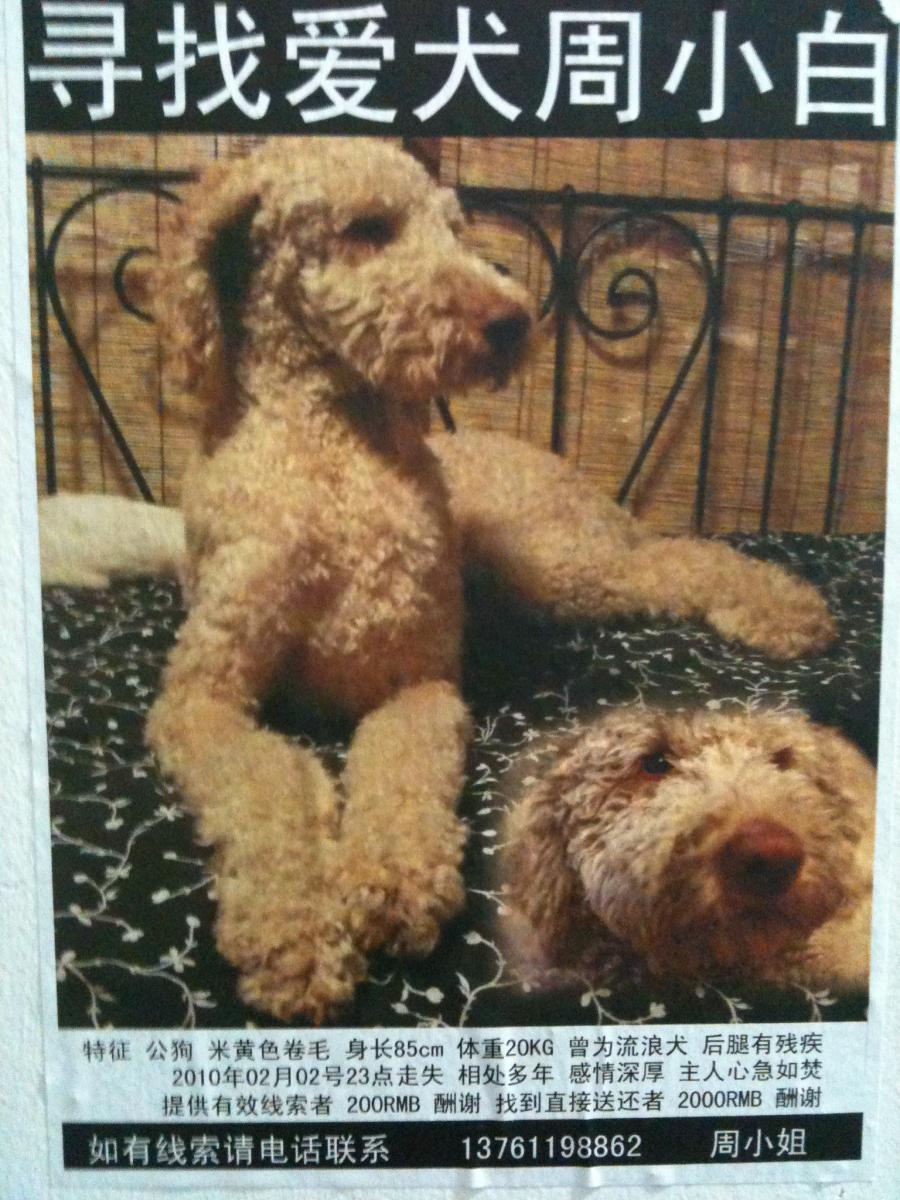 Révolu le temps où la Chine était taxée de mangeuse de chiens.
Aujourd'hui, le toutou est devenu une véritable star dans les foyers shanghaiens. Les récompenses flambent sur les avis de recherche. Sur celle-ci, son propriétaire offre 200 euros à celui qui le retrouvera!
Comments or opinions expressed on this blog are those of the individual contributors only, and do not necessarily represent the views of FRANCE 24. The content on this blog is provided on an "as-is" basis. FRANCE 24 is not liable for any damages whatsoever arising out of the content or use of this blog.